Skyline High School
Class Of 1970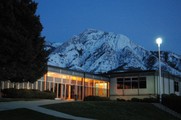 Message Forum
08/02/11 06:35 PM
#41

It is at the bottom of our home page. FACEBOOK
09/14/11 09:29 AM
#42

I wanted her classmates to know that Karen Wehking lost her mother this past weekend from cancer. The obit is in the paper today.
11/28/11 10:32 AM
#43

Barbara Schmidlkofer (Rasmussen-Jones)

Just thought i would let fellow classmates know that in reading the newspaper yesterday, i noticed Cynthia Goff had past away. Not sure who updates the memory list.
07/03/13 11:45 PM
#44

I am very grateful for the opportunity to come and attend the summer picnics. I have enjoyed myself each time and really like discussing things with my old friends and acquaintances. A big thanks to those of you who continue to come!
06/13/14 04:18 PM
#45

Sorry I didn't make it to the last picnic in May (2014)!

Anyone wanting to "catch up" can email me at darwinross@mac.com or send me a message using this site. I used to belong to Facebook, but got fed up with its privacy shenanigans (whenever a new feature or application was added, the site would change privacy settings back to the default settings, which were not for privacy). I think Facebook is a marketing data mining program, masquerading as a social networking program. Who needs that?
06/09/15 03:08 PM
#46

Dear Fellow Eagles A bad storm Saturday flooded part of our basement. We having been pulling out wet boxes and sorting. In one box was my yearbooks which I haven't seen for many years. It has been an afternon of nostalgia. 45 years ago on graduation night Cindy Goff and I went out to the airport parked and watched planes come and go. We talked about where life would take us. Life has been hard especially for Cindy who passed away a few years ago, of cancer. I think of her every day. My husband and I are serving a full time mission at home in Riverton. I am amazed every meeting at the young Elders and Sisters. Their energy ,courage,desire and love of God.I sat there today thinking was I ever like that. The District Leader reminds me of a young man 45 years ago in a Honors Seminary Class.Robert Ence.I regret I did not enjoy high school more. have more fun,make more friends .Do you ever wish to go back just one day? I always wish I could have the brain I have now but the body I had then.But then I would have to worry about getting pregant again. It has taken 63 years for me to finally enjoy life. Please feel free to share. Marilyn Swofford Garside
02/26/16 08:36 PM
#47

I just want everybody to know that I am living in Salt Lake City, again. Also, I have joined up with Facebook, once more, after a long departure. Contact me on the Skyline site or contact me on Facebook. You may also email me at darwinross@mac.com. I look forward to connecting with you and will see you at the picnic.
08/03/16 02:11 PM
#48

I have been able to attend some of the Class Picnics held at the American Legion. The work that has gone into making them a pleasure for us all is something that really impresses me. Thanks to those of you who take part in the planning and execution. Attendance at the 2016 picnic seemed smaller, but equally enthusiastic. There are not many places that I can hear a live band, eat good food ( and still rub shoulders with old camarades) for only $20. This event is one that I treasure, not just because it is an entertainment value, but also because I love my schoolmates and genuinely feel blessed to interact with them. I hope to see you there next year!
11/04/16 09:22 AM
#49

Not sure how to get this to everyone, but I recently learned that Marcy Minson has passed on. Here's her obituary: Marci Dale Minson
1/29/1952 - 10/24/2016
Our beloved daughter and sister, Marci Dale, passed away on Monday, October 24, 2016 at age 64. Anyone who knew Marci knew what a unique blessing she was on this earth. Being a special needs child, she graduated from Skyline High School in the Special Ed Program, then later attended American Fork Training School where she learned skills to live on her own in a group home. Marci was able to contribute to society working at various jobs in her community.
Marci's favorite activities were watching Disney movies, eat - See more at: http://www.legacy.com/obituaries/deseretnews/obituary.aspx?pid=182163347#sthash.7t21NNBl.dpuf
01/24/17 07:58 PM
#50

Does anyone remember Penny Taylor who attended East Millcreek Elementary and then Eastwood Elementary? I lost track of her after that. She was an unfortunate girl with some obvious handicaps that we could see but not understand. She was lucky to probably not understand that she was laughed at and the target of unkind jokes, but I imagine she was lonely nonetheless. Many times I have wished I could turn back the clock and be her friend and protector rather than standing by while she was emotionally abused. One of my large regrets.
01/25/17 07:10 AM
#51

John,

I do remember Penny Taylor very well. At Eastwood, I would talk to her and spend some recesses with her. She always seemed upbeat eventhough other kids would kid and ridicule her. Sometimes it made me very angry but I was a kid and didn't know how to handle the other kids being very shy at that age.
01/25/17 07:57 AM
#52

John Muir,

Penny Taylor got married. She lived in an appartment out by the airport. I saw her when I was in classes at the airport. She would have stuffed animals on her porch to look out at the street. I remember once seeing her father drop her off and say goodby. She seemed to be the same as she was in school. It was sad people made fun of her. If we could only go back and change how she was treated.
01/25/17 04:35 PM
#53

I too knew Penney. I wish I had taken more time to know her. I'm delighted to learn she got married. Hopefully she is having a good life.
01/26/17 07:37 AM
#54

I probably knew Penny more than most. Our parents were friends so Penny and I spent a great deal of time together at each other's houses playing as kids. I knew then she was different, but neither of us minded we had a friend in each other. She lived just a short distance up the road from me in Millcreek Canyon. I lost my dad when I was 15 and shortly thereafter my mother enlisted the help of Penny's father to finish a room in our basement that my dad wasn't able to before he died. Penny's father got some of my dad's clothes. Our families were connected in many ways. I started distancing myself from Penny as I got older and was more conscious of peer pressure. I would see her occasionally over time and she was always the same old Penny. I always hoped the best for her. I have thought of her often over the years, and wish I had been a better buffer between her and those who teased her.
01/26/17 09:39 PM
#55

I think it is interesting how, as we reflect back on our lives, we remember so many things we might have done to help those who suffered with burdens we could not fully understand at the time. My wife does a lot of work with kids have ADD or ADHD and she frquently reminds me "You never know how hard some people work to just be normal." That reminds me to be a lot more forgiving of those who don't conform to the ideal. We are all handicapped in some ways. If tapdancing were the key to success, I would be an illiterate.
01/29/17 12:10 AM
#56

Some of you might be interested to know that Clarann Jacobs, who was an awesme english and journalism teacher when we attended, passed away recently. Her obituary was in the paper in the last few days. I can't remember anything about her class but do remember her smile and perpetual sunny dispositin. She was a wonderful woma!.
01/29/17 10:36 AM
#57

I think Penny Taylor was fairly well known - unfortunately much as a result of her special needs. I certainly witnessed others taunting and teasing her, regrettably not advocating otherwise. Now as a mother of a special needs daughter, I know personally how someone with limited resources must try harder to achieve even small milestones. How I wish I'd been more nurturing to Penny. How grateful I am that the general acceptance and encouragement of people with disabilities has changed so much since our high school days. While more change is needed, today folks like Penny and my Brittany can be a part of pep club, assemblies and maybe even be selected as a cheerleader or homecoming queen. How amazing it is that many special needs, like autism, hearing or visual challenges, are now much better accommodated and diminished with new technology, social support and education. You never know when you'll bump into one of life's lessons. For me - Brittany was and is a lesson - a lesson that broadened my life and made me think back to Penny with a different perspective and a certain self disappointment. I love Brittany dearly and hope that her life can be favored with the nurture and acceptance of others.
01/30/17 12:54 PM
#58

I did not have Clarann Jacobs as a teacher. I was aware of her reputation though, wishing often that she were my teacher. Friends of mine seemed to have learned a lot in her classes (probably even to avoid the use of the term "a lot," as a hackneyed expression, when writing and speaking!). When these great people die, I feel loss.
01/09/18 03:19 PM
#59

Has anyone had any contact with Tom Pugh? The last I heard from him, he had left the Marine Corps, as a Captain (in Air Defense Artillery, I think). This was about in the late 70s/early 80s. Previous to this, he had gone to Dixie College and graduated from UNLV. I would like to get in touch with him again, as we were great pals. Here is his senior photo:
01/09/18 08:05 PM
#60

I have to join each of you in the admission of not being a friend or defender of Penny Taylor. I was battling acceptance problems of my own during junior high and at Skyline, so I guess it never dawned on me to take any initiative. It's good to know that she took a big step in life and got married (unlike some of us), and went on with her life. I too hope that she is happy.
02/09/18 08:44 PM
#61

Class of 70 - We are looking for anyone who has converted the 1970 Concert Choir LP into a CD or digital efile. Please respond by email if you have any information or know of a source who has done it. Thank you.
02/12/18 12:16 AM
#62

You might be interested to know that Dave Edlund's wife's obituary was in the Tribune today. I just really dislike seeing the obituaries of our classmates and their spouses as it's such a graphic reminder that we don't get to stay on this ride forever and that our turn can't be too far off. Let's squeeze all the great memories and happiness into what we have left!
07/06/18 06:32 PM
#64

Randy and I have just completed a book project. Our book, Islands of Faith: New Zealand is now ready for distribution. We traveled to New Zealand for 3 months to collect stories of faith from the amazing New Zealand people. Our travels took us from the south end of the south island to the north of the north island. We included several gospel topics and multiple cultures for the people we interviewed. We invite you to come get to know these wonderful people with us as you read a chapter each day. Check out more information at:

www.islands-of-faith.com

US customers will get a price break if they order through our website, and Amazon will best service the e-book customers and our international customers.

Thanks for being the best classmates ever!

Linda Wiggins Ripplinger
03/02/19 06:12 PM
#65

Please contact Julie Kuhn Henderson, to give her your best wishes (and maybe even go by and give her a HUG)! Currently, she is at Aspen Ridge (West) Transitional Rehabilitation Center, 5323 Murray Blvd, Murray, UT 84123, Room #209.