Skyline High School
Class Of 1970
In Memory
Kevin Mitchell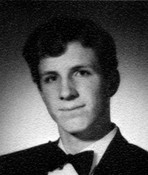 Thank you to Rick Halterman for providing notice of Kevin's death.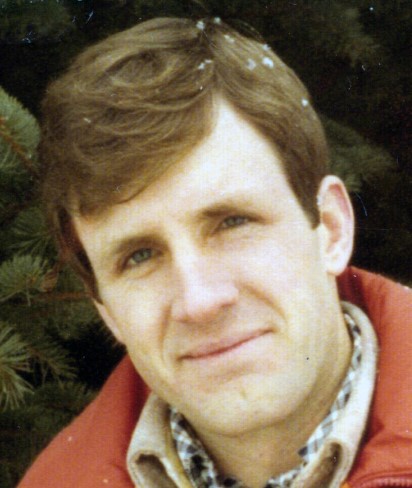 Kevin James Mitchell passed away on June 10, 2018 after a courageous struggle with Progressive Supranuclear Palsy, which is a physically crippling disease. He was with his loving angel mother Irene, and his loving sister Kayleen, whose care and nurture in the last year of his life was unparalleled.
Kevin was born in Salt Lake City on September 9, 1952 to Shirl and Irene Mitchell. As a child he loved sports, and always worked hard to do well in everything he tried. His mom remembers that he was a good boy growing up, and a good student. In high school he was on the tennis, soccer, and ski teams. Kevin was an incredible artist! In high school he loved oil painting, painted a wall for a bike shop, and over the years he did artwork in pencil, watercolor, and oil for many people. Most cherished were his little face sketches on church notes, or birthday cards. He was awarded the Sterling Scholar for Art at Skyline High School in 1969. He won "Best of Show" in the state fair for his detailed drawing of a sunflower. He was very kind to animals and especially loved dogs, and he always took them on long runs. Kevin loved to run and participated in several marathons and triathlons over the years, as well as organized FUN runs he did in the community to get children excited about running. He had a lifelong passion for tennis and taught anyone who would like to learn, especially his family.
After high school he served in the National Guard, and then served an LDS mission in 1972 in the New Zealand South Mission. After working on his mission to help families instill Christ-like patterns in their homes, he had a great desire to create those same patterns in his own future home. He attended BYU on an Art Scholarship and there met his sweetheart, Janet Glauser whom he married in 1978 in the Ogden Temple. Their six children, all still living include: Amy (Jake), Abe (Marcie), Miriam (Dane), Bowman (Stephanie), Hyrum (Meagan) and Hannah (Nephi). Janet (still living) and Kevin have 31 grandchildren, who he loved very much. His dedication to family and home was strong and he worked hard to take care of his family and teach them the gospel of Jesus Christ.
He was a dedicated home teacher. After his death, those he taught over 20 years ago, shared personal examples of little things he did to care for and bless them. He wrote letters, took time with children to color, spent time with widows, and quietly served. He was an amazing father. His service to his children was to lead them in family prayers morning and night, family home evening every Monday, daily scripture study and weekly church attendance. He did all he could to allow his children to have their mother at home with them. This is a gift his children will always cherish. His creativity and wisdom in parenting will never be forgotten. As a husband he was a very attentive listener and gave careful and personal input with regard to how to help his children. He loved our Savior and did his best to follow Him. We are grateful for his life and the blessing of knowing him. Kevin is preceded in death by his sister Laurie, and his father Shirl Mitchell. He is survived by his mother Irene Mitchell, and his siblings Kayleen, Brian, Lisa (Tom), and Tim (Barbara).
Funeral Services will be held Monday, June 18, 2018 at 11:00am at the LDS Chapel at 6634 South Greenfield Way (1800 East), Cottonwood Heights, Utah 84121; where friends and family are invited to visit 9:30-10:30am prior to the service.