Skyline High School
Class Of 1970
In Memory
Lester Abbey VIEW PROFILE
This was relayed to me from Lester's sister, Dierdre Abbey Hagstrom. Thanks to Jim Ekins (SHS 71) for making the connection.
Hi Rob, My brother, Lester Abbey, attended the class of '70 most recent reunion (40 yr). He was to graduate in 1970, but he entered the University of Utah at the age of 16. He started an international telemetry business in New Zealand. He was also a writer of battleship and destroyer books and a model ship builder, winning many awards for building miniature ships in bottles. He won the New Zealand Inventor of the Year award. This summer he was visiting our parents in California and accidentally drowned. Jim Ekins, my class president for '71, sent me your contact and an article off the internet about Lester.www.NorthCoastJournal.com/NewsBlogArchives/2016/06/29/missing-New Zealand (see below) man-confirmed dead-in-possible-drowning Please relay this information to his classmates. Thank you, Deirdre Abbey Hagstrom
Missing New Zealand Man Confirmed Dead in Possible Drowning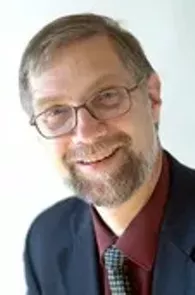 ABBEY SYSTEMS WEBSITE
Lester Abbey
The Humboldt County Coroner's Office has confirmed that a body found near the Mad River Boat Ramp at 9:20 a.m. today was that of Lester Abbey, who went missing yesterday after leaving for an evening jog. Abbey's body was retrieved by a Coast Guard Helicopter.

The New Zealand man was visiting family in McKinleyville, and his former sister-in-law stated on social media that when he left to run the Hammond Trail at 4:30 p.m., his plan was to jog to the beach, then jump in the Mad River and swim back to his parents' home by Knox Cove. Abbey was fit for his 63 years. The website for his company, Abbey Systems, describes him as an avid cyclist and when his family initially raised the alarm about his disappearance they said he was in "good physical shape."

Drowning claimed the lives of 12 people in Humboldt County last year, a seven-year high. The National Oceanic and Atmospheric Administration has warned that even strong and experienced swimmers can underestimate the strength and frigidity of local waters. The coroner has yet to confirm a cause of death for Abbey, but if confirmed, his would be the third drowning of 2016.
Click here to see Lester's last Profile entry.