Skyline High School
Class Of 1970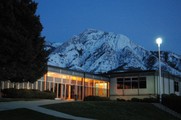 What's On Deck...
Please continue to refer classmates to join our site. We're at 400+ and growing!
If you want to host a connecting event with former classmates, please send a message and we'll post the announcement.
We hope you'll keep your profile current and add pictures once in awhile.
A 45th reunion is coming the summer of 2015.
Note everyone: We are also on Facebook at the Skyline HS Class of 1970 - Utah group. Join our social network.