Skyline High School
Class Of 1970
Message March 18, 2020
Dear SHS 1970 Classmates
We are all experiencing a new reality in our country and personal lives related to COVID-19. I hope everyone is doing what they can to be safe, healthy, and responsible.
There is no way to know what the circumstances will be related to our ability to travel and gather by August 21 for our scheduled 50-year reunion.
Our planning team conducts its meetings virtually. They are working on the details of our main event and related activities with the hope that this will happen in 2020. A venue has been secured, food and music planned, and contracts signed. Every contract has a contingency plan for relief if this crisis remains.
We are committed to having a 50-year reunion. It is possible it won't happen this year. We'll keep everyone informed as the next few months pass and should have a better view of what is possible by late May or early June so everyone can plan.
The most important matter now is to secure your personal well-being. Liz and I express our concern and best wishes to all of you, our friends and classmates, and your families as we navigate uncharted and unprecedented territory.
---
50th Anniversary of our Graduation
Planning committee is on the move. Stay tuned here and on Facebook for updates, details. Initial framework includes Friday open house at SHS, evening dinner and reception at Rice Eccles Stadium Tower, and Saturday open events hosted by classmates. August 21 and 22. Lock it down.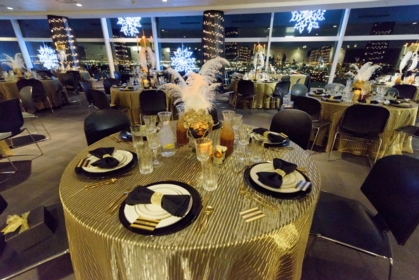 Survey Results
/000/4/1/6/15614/userfiles/file/200216%20SHS70%2050-Yr%20Reunion%20Survey.pdf