Skyline High School
Class Of 1970
Skyline Class of 1970
50-Year Reunion Update
June 18, 2020
Dear Classmates
On Wednesday - May 31, 2020, the reunion planning committee met to discuss options for our 50-year reunion in light of COVID-19 and community health guidelines for gatherings, travel, etc. We want to ensure our event will be comfortable and safe for everyone who would like to participate.
The committee unanimously voted to postpone an in-person reunion for one year. Our venue, Rice Eccles Stadium Tower (REST), had already determined to cancel scheduled events through August 2020. We have secured a couple of dates at REST for a Friday evening in early August 2021.
We are proposing a pre-reunion virtual celebration on our original date, Friday – August 21 at 7:00 PM MT. This would be a teleconference format, private invite to our classmates, and may include brief videos, music, classmate comments, in memoriam, etc. We feel this connection would be a boost to see each other, share some thoughts, and ease the disappointment of postponement. We are open to suggestions of how to make this 60-90-minute tele-reunion meaningful. Watch for details in the next couple of weeks.
We hope that everyone is managing their health and safety and adapting as much as possible in this new reality. We look forward to our August connection this year and anticipate an even greater and joyous in-person gathering in 2021.
Respectfully submitted,
Skyline Class of 1970 Planning Committee
Thelxi Chanak Hauenstein
Liz Chappell Ence
Preston Eichers
Rob Ence
Hilary (Anne) Hardwick
Kerry Kastler Burt
Margie Paulsen Larson
Janice Snow Mathews
JoAnn Swenson Hatch
Merlin Taylor
Doug Whipple
---
50th Anniversary of our Graduation
Watch this site and Facebook for updates on:
Virtual Pre-Reunion - Friday - August 21, 2020 at 7:00 PM MT
In-Person Reunion - Early August, 2021 - Details TBA
@ Rice Eccles Stadium Tower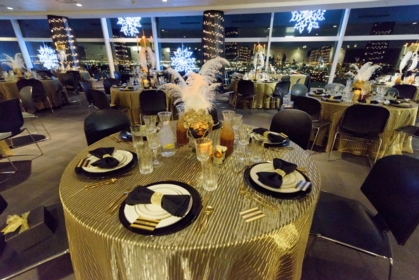 Survey Results
/000/4/1/6/15614/userfiles/file/200216%20SHS70%2050-Yr%20Reunion%20Survey.pdf