Skyline High School
Class Of 1970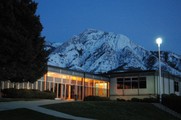 Skyliners Summer Potluck Party!
Saturday, August 18, 2018
Starts at 6:00 p.m.
Roger Bird's Home
Late notice for sure. But we know Skyliners. Come party with us. Hamburgers and Hot Dogs provided FREE. Please bring a side dish. Salads, Fruit, Veggies, Chips, Dessert. Whatever suits your fancy! BYOB.
Directions to Roger's House at 6161 Last Camp Circle:
1. Drive to the Hogle Zoo up Emigration Canyon.
2. Continue east 3.2 miles to the fire station on your left.
3. Turn left onto Pioneer Fork Drive.
4. Drive 2.2 miles to Last Camp Circle. Turn right and Roger's home is the first one on the right.
Please RSVP Sid Uyetake at suyetake70@gmail.com (previous notice had his email address wrong.) Oops!
Anne Elwood at elwood8387@msn.com.
LOOKING FORWARD TO SEEING YOU THERE.
OTHER EVENTS:
You are welcome to use this space to contact former classmates for activities and events you would like to organize, e.g. local picnics or group outings for hiking, biking, skiing, etc.
Make sure to include all relevant contact and event information and we'll help you post it. Stay connected.
Also remember to visit or join our Facebook site exclusively for the SHS Class of 1970.